We're so excited to help you create your next chapter!
New Beginnings, New Memories, New Home
Every journey begins with the first step. We would like to get to know you and—your vision, your goals, your lifestyle. What are you looking to accomplish in your new space?
Does the thought of living in a community where you can walk or bike to shops & restaurants sound exciting to you?
Do you envision having outdoor space for a garden or pets?
Are you hoping to explore lock and leave properties as you look towards retirement to have the ability to travel more or visit grandkids?
Do you want a large backyard with a pool to entertain or to provide the home that all the kids hang out at?
We'll discuss and answer any questions you may have about what you can expect with the home buying process. From the first step of getting pre-qualified for a mortgage to personally meeting you at your new home to hand you the keys. We are here for you.
Best real estate experience I've had. Mark and Mickie went above and beyond to help us find just the right neighborhood and house for our family. They were very detailed in the things they pointed out about the homes we visited and knew a tremendous amount about Gilbert and the surrounding areas. Closing on our home purchase was a breeze and they were right alongside us every step of the way. Great job Mark and Mickie!
– The Kindt Family
The first step in creating your personalized home search is to think carefully about what you would like to accomplish in your new space. Write out all of your wants and needs.
From bedrooms and bathrooms, to commute times and neighborhood amenities to consider. We are local area experts and can help find homes, floor plans and communities that may be just what you are looking for!
Have you been looking at homes online on websites like Zillow, Redfin or others and find the information to be less than accurate?
We can create a custom home search for you that is free from ads and spammers with the same features that you will find on sites like Zillow. Along with the added benefit of accurate real-time data supplied directly from our brokerages ARMLS (Arizona Regional Multiple Listing Service) account with no syndicated delay on new property listings.
+ Fun Fact?
Many homes are sold off market through relationships. We specialize in matchmaking.
Mark has been extremely helpful when I started looking for my secondary home in Gilbert, AZ. With me being in Boston, Mark sent me the listings which fit my selection criteria. We started the process around February and closed the deal in about a month. Mark also helped me on mortgage vendor and other things which I need help after the closing. Truly appreciate Mark's work!
– Holly H.
We will shop & evaluate homes with you until you find "The One". We are familiar with the local neighborhoods, construction types & materials. Newman Realty is happy to educate & guide you through the process of evaluating floor plans, finishes and other features, as we scrutinize everything:
Floor plans that don't flow or resell well
Locations that may be problematic now or possibly in the future
Nearby rail road tracks, power lines & stations
We are grateful to add value and share our expertise on topics you may not have considered, such as remodeling ideas & costs or adding a pool or solar. We love to lend our experience & expertise to your vision.
We invite you to also consider exploring new construction. At the very least, you gain education & inspiration, explore new areas & floorplans or you may find a move-in ready home that checks every box. We specialize in new construction and can help you budget, build & customize your dream home.
Mark is a true stand-up guy to work with. He was very knowledgeable and willing to be flexible to work around your schedule. Viewing close to 20 homes before finding the right one, Mark was honest with his opinion if the home was worth the asking price. Would truly refer when I have friends or family interested in purchasing in the greater Phoenix area.
– Alex B
We have helped guide over hundreds of home buyers including ourselves through the new construction process. New Construction homes are one of our areas of expertise. Shea, Fulton, Toll Brothers, Maracay, & Taylor Morrison are just a few of the local home builders we have strong working relationships with. We specialize in new construction and can help you budget, build & customize your dream home.
It is absolutely imperative to have a skilled agent representing & educating you when you purchase new construction. We not only negotiate & protect your interests on your behalf with the builder, we also help you with lot selection, design center appointments and walkthroughs. We will protect your financial interests by helping to evaluate resale value on upgrades & finishes to optimize your design budget.
We can refer you to contractors and companies who have provided great service to our clients in the past that you may need budgeting, building & designing your home. — Landscape & pool design, blinds & window coverings, interior designers and handymen.
Ready to build your new chapter with us by your side?
Click here for a free resource to search all current new construction homes & communities. Compare floorplans, price & move in ready homes.
https://www.showingnew.com/newmanrealty

"Buy land; they're not making it anymore."
― Mark Twain
Without the Newman's, I fear we would have not allocated our money optimally towards options and possibly overspent in the wrong areas. Mickie's eye for design, general cost of upgrades and knowledge of what sells a home helped us make the overwhelming fast-paced two-day design center appointments much easier and cost-effective. After our pre-drywall inspection, we had a serious concern brought to our attention and Mark was persistent in getting the matter addressed by the project managers and was able to reach a resolution to ensure our safety. I would never want to build a home without realtor help. There were many instances throughout the process where we wondered, "Is this normal?" and Mark and Mickie were both right there to tell us yes or no, and if no, they followed up on our behalf, which really saved our sanity. We are so thankful we had this honest, hardworking and personable team on our side.
– Steph & John M.
Securing quality luxury housing is a process with its own nuances.  Please see the Luxury tab at the top of this page for information on purchasing and selling with Newman Realty Luxury!
Mark has been extremely helpful when I started looking for my secondary home in Gilbert, AZ. With me being in Boston, Mark sent me the listings which fit my selection criteria. We started the process around February and closed the deal in about a month. Mark also helped me on mortgage vendor and other things which I need help after the closing. Truly appreciate Mark's work!
– Holly H.
When it comes to buying a home, negotiation is everything. We provide excellent communication, experienced counsel and strong negotiation skills. Relax, we know how to do this.
A top local agent with experience, negation & communication skills is an asset in any market, but crucial in a seller's market when purchasing a home.
Relationships matter. When all other things are relatively equal, sometimes it's your agent's & brokerage experience & reputation that helps things work out in the best way possible.
Mark Newman is a true professional; he not only met our expectations but far exceeded them. He took command and helped us when others were not willing or were not capable.
– Michele S.
I had 3 different agents before finding Mark and was very discouraged by my experience with the other agents. I couldn't be happier with his work! He was honest, extremely helpful, very available, plus no big ego, which was refreshing. I had looked at over 50 houses when I found Mark. We were able to find the right one pretty quickly and he made the process painless and easy to understand as a first-time buyer. He gave great advice and negotiated well.
– Heidi M
The inspection & due diligence phase is often one of the most stressful times in the home buying journey. We're going to walk through the whole process & help you spot any deal breakers or negotiate repairs & punch list items. We will provide you tools and guidance on things like reviewing the HOA's CC&R's or how to know if the property is in a direct flight zone.
Don't know what the shelf life is of a roof or A/C unit? Don't worry. We do, and during the due diligence phase we may also recommend getting bids for the repairs that may need to be done now or in the future so we can leverage those costs in the negotiations.
During this phase, we invite you to explore around the neighborhood & surrounding areas, visit during the day and evening hours and try out your commute. Tour schools & visit the local restaurants. Check out the parks, grocery stores & gas stations. Get a feel for what it would be like to live life there.
When we began our search for a home in the Gilbert area, it was immediately clear who are real estate consultants would be. There is no reasonable substitution for knowledge and decades of experience. Our interests were always put first, and Newman Realty assisted us day and night until we found the best home for our needs. It was extremely valuable to have great consultants that have their eye out for issues rather than trying to get you interested in a dud, and that saved us a lot of time and money. Even though they are extremely busy behind the scenes, they work hard to answer questions and resolve issues at all hours. The work that they put into this shows in the results that we're living in. Great work, and very highly recommended from our standpoint.
– The Perry Family
After all the paperwork and the deed has been recorded, we will personally meet you & welcome you to your new home with a huge smile and keys to your new home.
We can refer you to people and companies who have provided great service to our clients in the past that you may need to make your moving day as easy as possible— movers, cleaners, window washers, painters and handymen.
I wish there were 10 stars in that rating! Newman Realty is the rock star of realty firms. I closed on my new home today and just now walked away with the keys. Mark Newman and The Newman Realty Team are the ultimate professionals. They showed me over 50 homes, answered every single question I had, and always had my best interests in mind. When I would apologize for asking to see just a few more houses, they would just smile and say "that's what we do!" They were so accommodating and made this process fun! Can't say enough about these guys! They will not steer you wrong and will help you get exactly what you want. HIGHLY RECOMMEND!!!!
– The Kohler Family
Purchasing your new home with Newman Realty is just the beginning, not the end, of our relationship. We are here to answer any questions and help you get settled and connected in your new community.
Consider us a resource whenever you are considering things like home improvements or refinancing. If it's related to your home, we WANT you to call us! We are never too busy to answer your questions or point you in the right direction.
We are here to help. We are here to help you and anyone that you know that could benefit from the services and counsel that we provide. Ready to start shopping for a new space? Let's talk.
"I will forever believe that buying a home is a great investment. Why? Because you can't live in a stock certificate. You can't live in a mutual fund."
― Oprah Winfrey
We are extremely happy with the service we received from Mark and his team at Newman Realty. We moved here from out of state, knowing nothing about the area. Mark took a thorough inventory of our wish list – which was pretty long. After only two days of touring houses, we found our perfect home. He walked us through some rough patches with the seller and lending company. On the close of escrow day, he went to the extra trouble of finding out which mailbox was ours so we wouldn't have to try our key in the whole mailbox stand. You will be in good hands with Mark, Mickie, and Katie. They are simply the best.
– Allysa M.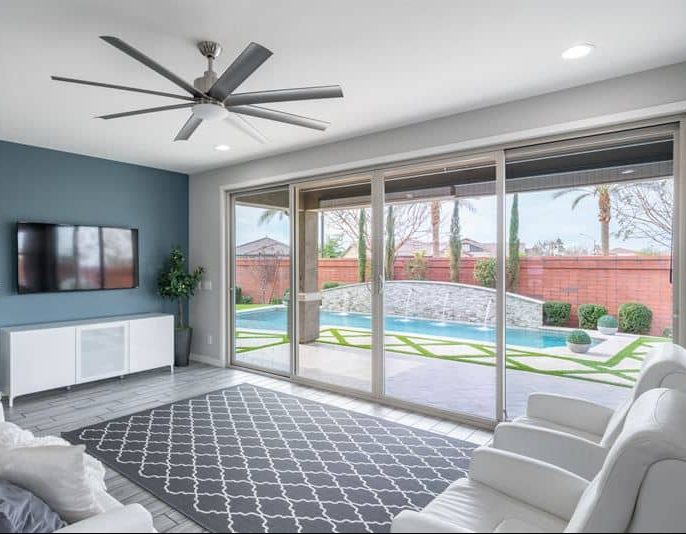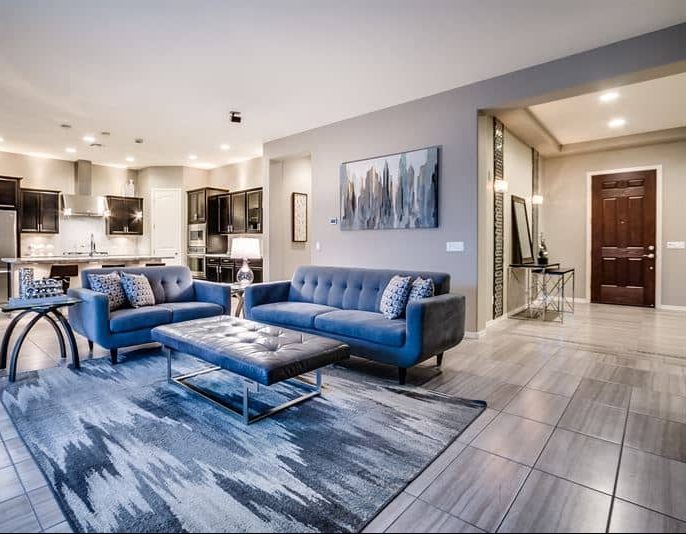 "Home isn't a place, it's a feeling"
-Cecelia Ahern